NICEIC Approved Contractor
The National Inspection Council for Electrical Installation Contracting (NICEIC) regulates the training and work of electrical enterprises in the UK.
Engineers complete a course designed for electricians and contractors delivered either online or in a classroom and provides in-depth training on the 18th edition of the IET Wiring Regulations concluding with an examination on the full content of the Regulations.
This proves as an electrical contractor has the knowledge to be accredited to work on your installation.
Full accreditation ensures works are completed to the highest standards.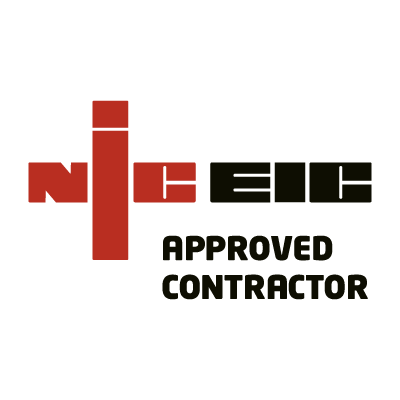 Devoting the necessary resources and time shows we are committed to the safety of our employees, visitors, general public, property and the environment.
Our systems are developed, maintained, and reviewed for the effective communication of H&S standards throughout the company.
Employees are tasked with specific duties to comply with our policies particularly when introducing new substances, plant, machinery and equipment.
Compliance with legislation, a robust disciplinary process and continual training ensures the Farrendale H&S policy is understood and adhered to by all staff giving us confidence that the risks of injury, ill health, disease and incidents are minimised and preferably eliminated.